Outdoor Lighting Solution in Bonita Springs, Florida
Bonita Springs is well-known for its fishing and outdoor activities, as well as its beautiful beaches. Lovers Key State Park, located in Bonita Springs, was named after a lonely island where only lovers traveled to seek seclusion. 
However, there is a common issue that many Bonita Springs homeowners face: a lack of sufficient outside lighting. Consider having a lovely pool area but not being able to really enjoy it after nightfall. It not only limits your ability to use your pool in the evenings and at night, but it may also be a safety threat. Without appropriate illumination, you can't see what's beneath the surface of the water, which makes it unsafe, especially in shallow locations.
This is where Lanai Lights comes to the rescue! We understand the importance of both aesthetics and functionality when it comes to your pool area and outdoor space. With our top-of-the-line pool cage lighting solutions, we offer you a seamless blend of beauty and practicality. Made in the USA, our Palm Beach Model, South Beach Model, Sanibel Model, and Sunset Model have a 50,000-hour life expectancy and emit 2,000 lumens at Full Bright White. Our models are equipped with FULL COLOR and 16 million color choices so you can choose the color of your own style.
Lanai Lights are outdoor lighting systems that are specifically designed to enhance the aesthetics of outdoor areas like lanais, patios, decks, and yards, while also improving security. Here are the ways they contribute to both aspects:
Creates a relaxing ambiance: Lanai Lights can create a relaxing and soothing atmosphere, perfect for evening social events or quiet nights. The warm, welcoming glow adds a touch of elegance to any outdoor area.
Highlights outdoor features: They can be strategically placed to highlight the architecture of your house, landscaping, or other outdoor features. The illumination of these elements can truly beautify your property.
Increases usability of outdoor spaces: With appropriate lighting, your outdoor areas can become more functional in the evening hours, allowing for dinners on the patio, late-night swims, or other activities.
Customizability: Lanai Lights often come in various colors and brightness settings. This allows you to tailor the lighting to your personal preference and to the mood of the occasion, further enhancing the aesthetic appeal of your property.
Deters unwanted visitors: A well-lit exterior can be a deterrent to burglars and other unwanted visitors, as it reduces hiding spots and increases the risk of being seen.
Increases visibility: Good lighting allows you and your neighbors to see and identify potential intruders, which can help improve the overall security of your property.
Prevents accidents: Properly placed lighting can illuminate walkways, steps, and other potential trip hazards, making it safer for you and your guests to move around your property in the dark.
Enhanced home surveillance: If you have security cameras installed, a well-lit exterior can help improve the clarity of the video feed, making it easier to identify faces or other details.
Lanai Lights Outdoor Lighting Products
Outstanding design features mean that the external lighting range from Lanai Lights not only looks fantastic but is also durable and weatherproof thanks to its high-quality materials and workmanship. The knowledge that spring will come again and your garden lighting will be waiting is guaranteed to help you through even the harshest weather.
Our Captiva Model is the one that started it all and the ORIGINAL Lanai Light. Made using a 3M composite that is guaranteed to never dull, crack, or fade, our LED's have a 50,000 hour life expectancy and emit 2,000 lumens at Full White Bright. This model has since been RETIRED.
The Palm Beach model is the Captiva's younger, smarter brother. Made with the same crack and fade proof 3M composite, this model also comes in FULL COLOR with 16 Million color choices. We have slimmed down the Palm Beach's profile to keep your pool cage looking clean and seamless. LED's have a 50,000 hour life expectancy and emit 2,000 lumens at Full Bright White.
Our slimmest profile yet, the South Beach model is a minimalist's dream. The rectangular profile comes equipped with FULL COLOR and 16 million color choices. Made with the same 3M composite that is guaranteed to never dull, crack, or fade. LED's have a 50,000 hour life expectancy and emit 2,000 lumens at Full Bright White. 
Also called our "Up/Down" lights, the Sanibel model focuses its efforts on pushing light upwards and downwards, rather than out. Made using the same slim, rectangular profile as our South Beach model, this accent light is perfect for pool cages or applications where a little bit needs to go a long way. Available in our Full Color option and comes complete with blacked out lenses and clear end caps to ensure light only travels where it's intended.
The Sunset model is also known as our Chair Rail Light. Our smallest fixture is perfect for docks, pool cages, or applications where a smaller fixture is needed. Available for integrated use with our Palm Beach, South Beach or Sanibel models or as an independent system! Made with our crack and fade proof 3M composite, this model is also available in FULL COLOR with 16 million color choices. 
Did you know Lanai Lights also does landscape lighting? We do! Our all brass fixtures keep your investment protected from the elements and can be a value-added safety feature for your residential or commercial property. Multiple fixture models available to suit all of your landscape lighting needs!
Trimlight Permanent Holiday Lighting
The tired tradition of putting up and taking down Holiday Lights each year is a thing of the past. Our patented Trimlight systems offer a PERMANENT lighting solution that suits any season or mood. The possibilities are endless with millions of color options and a completely customizable interface. Lanai Lights is Florida's #1 Trimlight dealer and installer. 
Commercial outdoor lighting is a huge benefit to a business because it can make it feel much more welcoming and appealing.
Lanai Lights is pleased to offer superior Florida outdoor LED lighting that is also sea turtle friendly and safe. Sea turtles are protected by the Florida Marine Protection Act as well as the Federal Endangered Species Act. Sea turtle-safe lighting is mandated by local and federal law, as lights can disturb nesting sea turtles and their hatch-lings. This is a specialty lighting fixture that uses LED lights that comply to the specifications for coastal beach lighting.
Lanai Lights pledge to deliver superior customer service by employing and training a team of highly-experienced lighting professionals. Proof of our commitment to service and support is evident by our more than 9,000 happy customers and 70,000 lights installed worldwide.
Licensed and Certified Installers
At Lanai Lights, we pride ourselves on delivering top-notch quality and exceptional service. Our team of skilled licensed professionals will work closely with you to understand your unique needs and design a lighting system that perfectly complements your pool cage and personal style. We offer a wide range of lighting options, from soft and soothing to vibrant and colorful, ensuring we have the perfect solution for every preference.

Call Lanai Lights at 239-208-0306 or contact us online to request an on-site inspection, free demonstration, and lighting design and learn more about our outdoor lighting solutions.
Our Home Has Never Looked Better!
Call Us for FREE DEMO and Estimate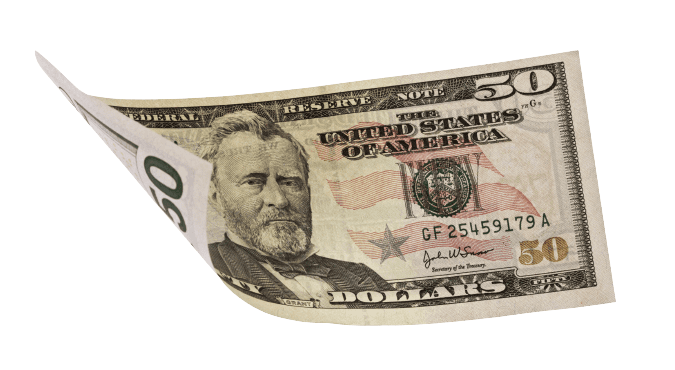 Earn money for just spreading the word about Lanai Lights
Referrals are the best form of compliment.
So, whenever you refer a friend to us you will receive a gift card for $50 once your friend purchases a set of Lanai Lights!