A Bright Idea for Outdoor Living
Residential and Commercial LED Lighting Solution in Broward County, Florida
To sustain a greener and safer environment, Lanai Lights implements its vision of environmentally-friendly and sustainable energy-efficient solutions with LED lighting products in  Broward County, Florida. Our hand-picked residential or commercial LED lighting products can suit all your needs, may it be architectural, landscaping, functional, aesthetic, and decorative needs.
LED lights are proven more environmentally friendly and efficient than incandescent and can produce light better in larger areas like your garden, pool, outdoors, patios, and lanais. LED lights are free from harsh chemicals and do not emit UV rays. A warm-colored LED light with the yellow/orange color temperature can hinder the bugs from being attracted to them because they could hardly see them, unlike incandescent lights.
LED bulbs emit the same amount of light as incandescent bulbs, energy-saving, and twisters. The main difference is that LED light bulbs use far less energy. LED lights are the best option for your smart home lighting.
LED Lights by Lanai Lights in Broward County, Florida continues to develop new smart LED products by utilizing the latest LED lighting technologies and designs for your residential and commercial needs.
Lanai Lights Outdoor Lighting Products
Outstanding design features mean that the external lighting range from Lanai Lights not only looks fantastic but is also durable and weatherproof thanks to its high-quality materials and workmanship. The knowledge that spring will come again and your garden lighting will be waiting is guaranteed to help you through even the harshest weather.
Our Captiva Model is the one that started it all and the ORIGINAL Lanai Light. Made using a 3M composite that is guaranteed to never dull, crack, or fade, our LED's have a 50,000 hour life expectancy and emit 2,000 lumens at Full White Bright. This model has since been RETIRED.
The Palm Beach model is the Captiva's younger, smarter brother. Made with the same crack and fade proof 3M composite, this model also comes in FULL COLOR with 16 Million color choices. We have slimmed down the Palm Beach's profile to keep your pool cage looking clean and seamless. LED's have a 50,000 hour life expectancy and emit 2,000 lumens at Full Bright White.
Our slimmest profile yet, the South Beach model is a minimalist's dream. The rectangular profile comes equipped with FULL COLOR and 16 million color choices. Made with the same 3M composite that is guaranteed to never dull, crack, or fade. LED's have a 50,000 hour life expectancy and emit 2,000 lumens at Full Bright White. 
Also called our "Up/Down" lights, the Sanibel model focuses its efforts on pushing light upwards and downwards, rather than out. Made using the same slim, rectangular profile as our South Beach model, this accent light is perfect for pool cages or applications where a little bit needs to go a long way. Available in our Full Color option and comes complete with blacked out lenses and clear end caps to ensure light only travels where it's intended.
The Sunset model is also known as our Chair Rail Light. Our smallest fixture is perfect for docks, pool cages, or applications where a smaller fixture is needed. Available for integrated use with our Palm Beach, South Beach or Sanibel models or as an independent system! Made with our crack and fade proof 3M composite, this model is also available in FULL COLOR with 16 million color choices. 
Did you know Lanai Lights also does landscape lighting? We do! Our all brass fixtures keep your investment protected from the elements and can be a value-added safety feature for your residential or commercial property. Multiple fixture models available to suit all of your landscape lighting needs!
Trimlight Permanent Holiday Lighting
The tired tradition of putting up and taking down Holiday Lights each year is a thing of the past. Our patented Trimlight systems offer a PERMANENT lighting solution that suits any season or mood. The possibilities are endless with millions of color options and a completely customizable interface. Lanai Lights is Florida's #1 Trimlight dealer and installer. 
Commercial outdoor lighting is a huge benefit to a business because it can make it feel much more welcoming and appealing.
Lanai Lights is pleased to offer superior Florida outdoor LED lighting that is also sea turtle friendly and safe. Sea turtles are protected by the Florida Marine Protection Act as well as the Federal Endangered Species Act. Sea turtle-safe lighting is mandated by local and federal law, as lights can disturb nesting sea turtles and their hatch-lings. This is a specialty lighting fixture that uses LED lights that comply to the specifications for coastal beach lighting.
Lanai Lights pledge to deliver superior customer service by employing and training a team of highly-experienced lighting professionals. Proof of our commitment to service and support is evident by our more than 9,000 happy customers and 70,000 lights installed worldwide.
Broward County Landscape LED Lights
The outdoors is a great place to entertain guests, have meals, play with kids, and date your loved one. Illuminating your garden, patio, and backyard, extends your living rooms, making the outdoors usable during night time. Lighting also makes the perfect ambiance for your family for get-togethers and your loved one for a romantic evening.
Our Home Has Never Looked Better!
Call Us for FREE DEMO and Estimate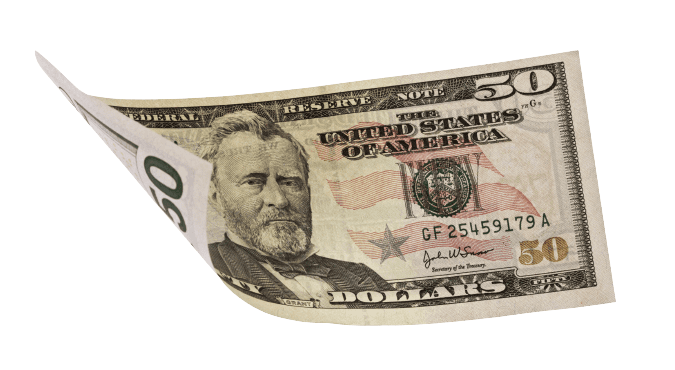 Earn money for just spreading the word about Lanai Lights
Referrals are the best form of compliment.
So, whenever you refer a friend to us you will receive a gift card for $50 once your friend purchases a set of Lanai Lights!